Open Seminar
26.01.2018
Time: 10:00–16:00
Venue: Oslo National Academy of the Arts

This seminar is a part of KHiO's annual research week.
Led by Amanda Steggell with cooperating partners, Research Fellow Brynjar Bandlien, Prof. Andrew Morrison and Prof. Hans-Jørgen Wallin Weihe.
The intention is (i) to take stock of Amphibious Trilogies in the mid-stage of project, and (ii) by various means and perspectives, to explore and discuss the project's potential future moves.
Several guests will be joining us – Prof. Anne Grete Eriksen, Ass. Prof. Snelle Hall, Ass. Prof. Ingunn Rimestad, Prof. Jeremy Welsh and Prof. Karl Inne Ugland.
Working methods: workshop-based seminar; presentations, performative practices, tasks, discussions.
Schedule: 1000-1600
Morning Session, presentations by the team 1000-1230
1000-1020: Meet and greet
1020-1100: Introducing Amphibious Trilogies, Amanda Steggell
1100-1120: ISLAND, Amanda Steggell
1120-1140: POND, Hans-Jørgen Wallin Weihe
1140-1150: Coffee break
1150-1210: PASSAGE, Andrew Morrison
1210-1230: RECURRENCES, Brynjar Åbel Bandlien
1230-1330: Lunch break
Afternoon Session, on the floor and around the table, 1330-1600
1330-1430: Engaging in field work
1430-1500: Commentary, Jeremy Welsh
1500-1515: Coffee break
1515-1600: Round up discussion, moderator Andrew Morrison
Thanks to Jeremy Welsh for his collaged note taking.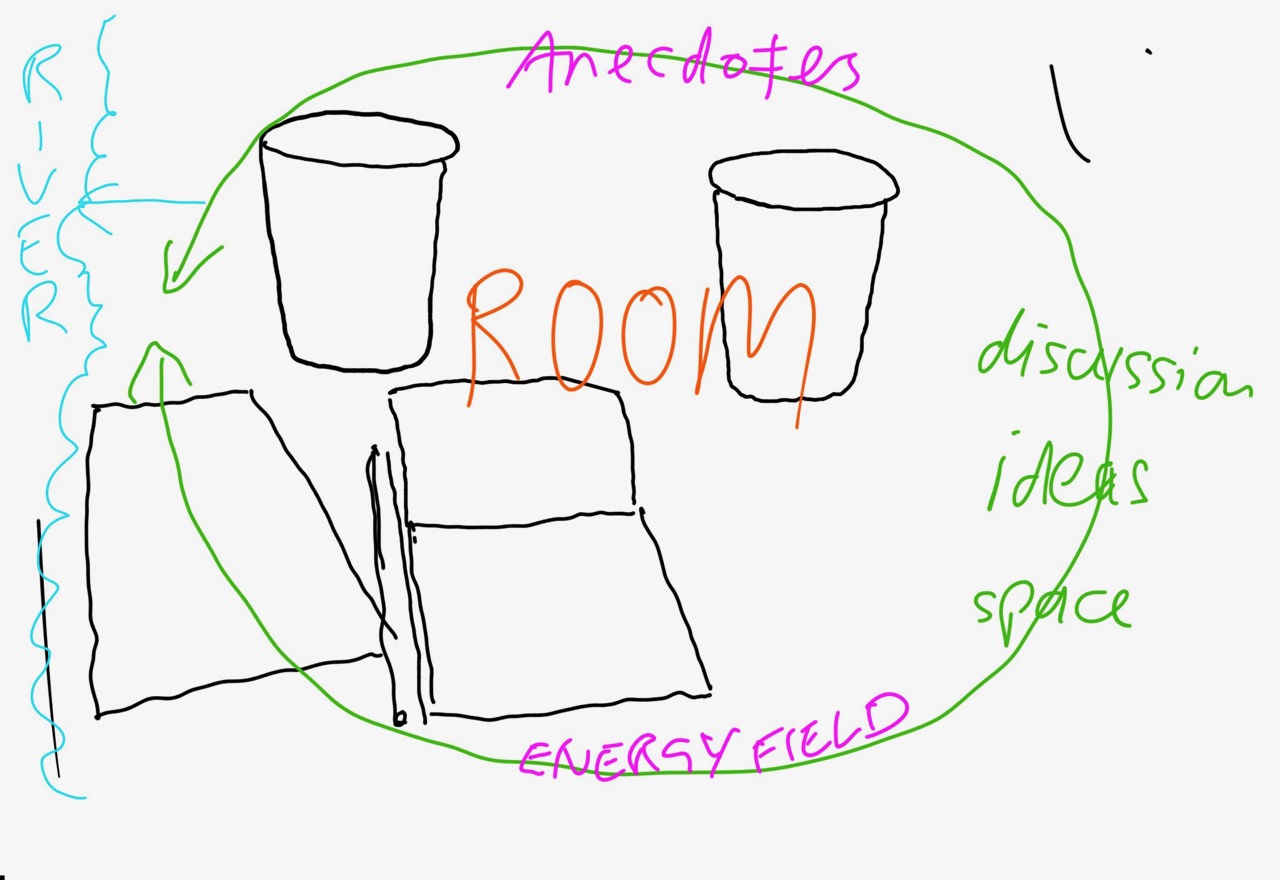 Navigation:
Click & Drag: Rotate the view.
Right Click & Drag: Pan the view.